It's time to stop celebrating Nazi war criminals such as Wernher von Braun.
Society has reflected on what is now considered acceptable and movements such as Black Live Matter gained momentum and statues of slave traders, confederates and other historical figures have been toppled or removed based on their records of human abuse. Organisations such as NASA have renamed their Headquarters after the 'Hidden Figure' Mary W. Jackson their first African American female engineer.
So why do organisations such NASA, the city of Huntsville, the State of Alabama, the US Space & Rocket Center, the National Space Society, and the Von Braun Center have statues, name buildings or offer awards in the name of Wernher von Braun and have whitewashed biographies of him on their websites, he was a Nazi who used Slave Labour in LIVING MEMORY and should have been prosecuted for WAR CRIMES.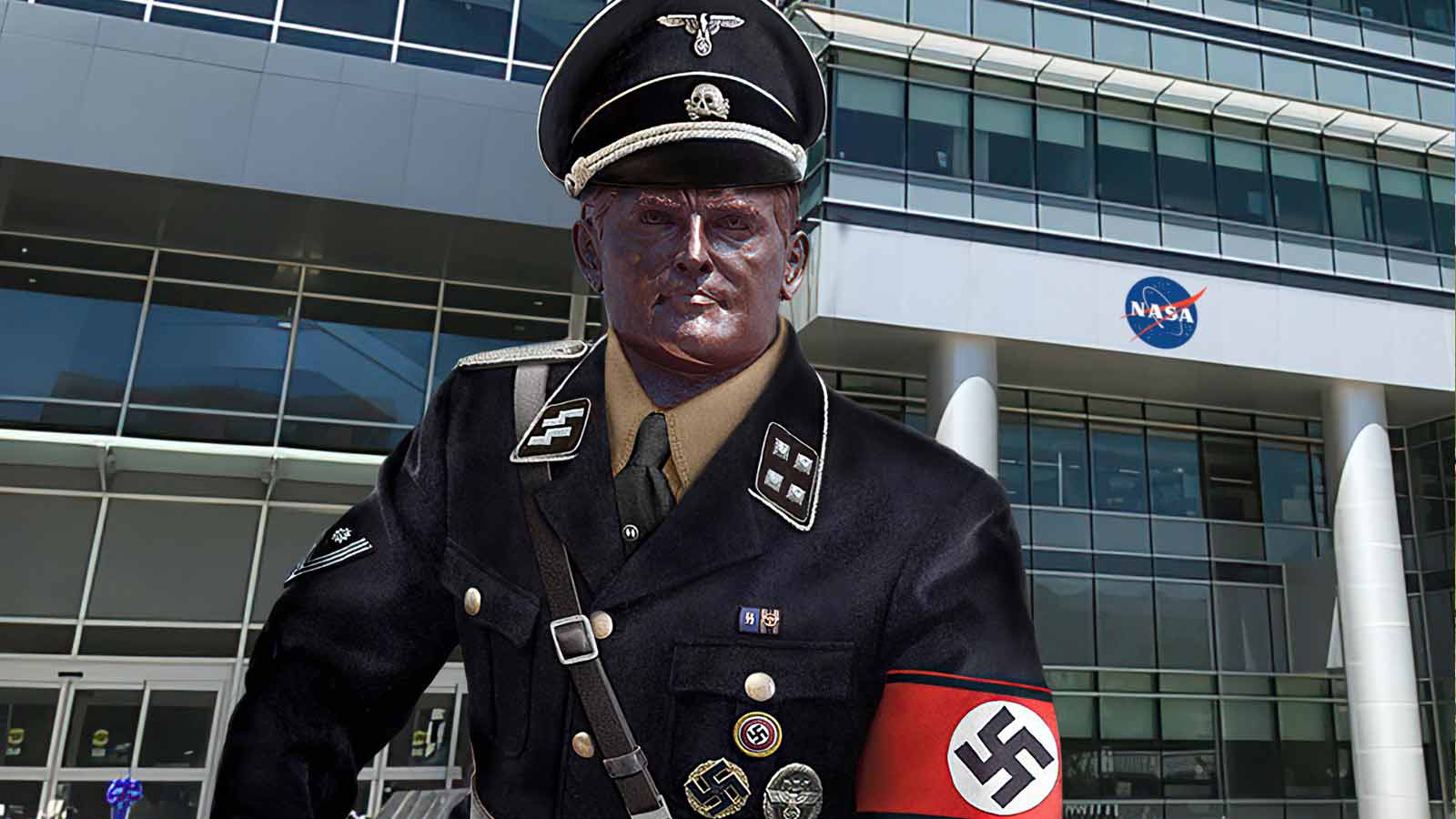 It's time for change.
As an initial step, we have set up a petition at change.org with the following demands:
The removal of the Wernher von Braun statue from outside NASA's Marshall Space Flight Center, which should be placed in a museum with his US achievements and an accurate historical description of his Nazi past and activities.
Updating website biographies of von Braun, to acknowledge the full extent of his past atrocities.
Organisations to stop presenting awards named for von Braun.
The Von Braun Center in Huntsville should be renamed.
The signed petition will be sent to:
NASA
City of Huntsville, Alabama
Governor of Alabama
Von Braun Center
US Space and Rocket Center
National Space Society
Please take a few minutes to add your support.